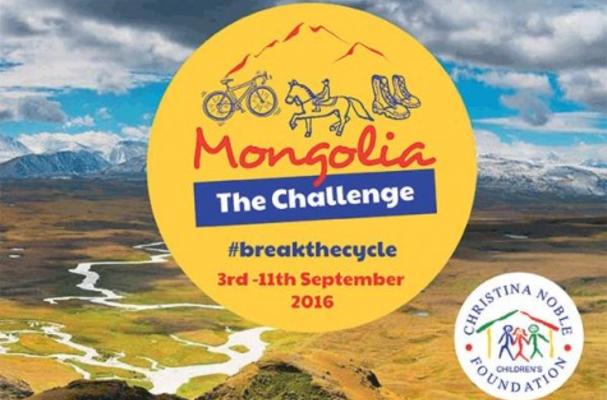 A Noble Cause – Mission in Mongolia (part 1)
By

Claire Fuller

| Fundraising | 31 August 2016
In this first update from our "man on a mission", Phil reflects on his feelings about what the next few days will hold:
Whilst sitting in the airport in Moscow waiting for my connection to Ulanbator, I can't help but think about family and friends that I have left behind. Those that love and care for me, who pick me up when I fall down and who genuinely only want the best for me in all things. I've been away on a number of projects, yet leaving for this one seems much harder than those before.
Maybe because this one has a physical challenge too, though I have trained hard and have never been fitter in my life. No, I don't think it's that.
Maybe because I'll be spending time with kids who are vulnerable due to their circumstance or in prison? No I don't think it's that either, though it's always an emotional challenge. I've spent time in children's homes and orphanages in Eastern Europe, Africa and Asia.
So why this trip?
I think it's a growing appreciation of unconditional love and the difference that it makes to people's lives. My own life is so much the richer because of the unconditional love that I receive from all those that are close to me. Though we have all this technology at our fingertips to stay in touch, it's a hug from someone who loves me that I'm going to miss more than ever before.
The Christina Noble Children's Foundation has built its entire work on the basis of unconditional love for the vulnerable street children in Vietnam and Mongolia; giving them a hand up, a hug, caring for them without question so that they have opportunities that their circumstances would otherwise deny them. They have their rights as children protected and are kept safe from those that would seek to exploit and abuse them.
I've seen first-hand the amazing work of this charity in Vietnam and tomorrow I'll see it in Mongolia too. I've witnessed how a little bit of unconditional love transforms the lives of these vulnerable children. Thank you for all those that have sponsored me for this challenge. The unconditional love of your gift will help change vulnerable children's live forever.
www.mongolia-the-challenge.co.uk
Phil
Contact Us