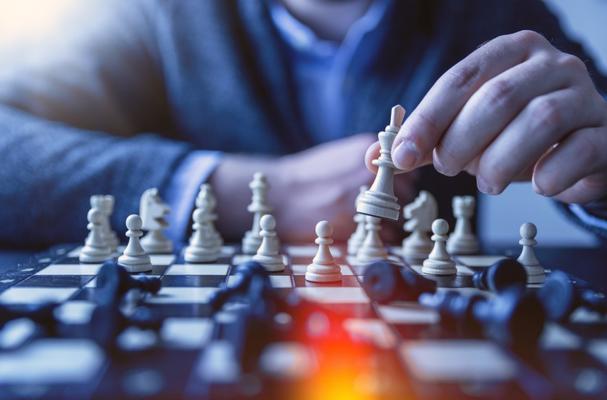 Tips for developing an effective social media strategy
By

Claire Fuller

|DigitalSocial MediaConsultancyFundraisingMarketing |03 September 2019
In our fast-paced, technology packed world, there's no doubt that social media is a vitally important channel for many organisations for:
Engaging with current audiences

Seeking new audiences (and providing ways to reach totally new groups for the first time)

Raising awareness of your cause

Showing the human side of the team behind the organisation (having fun)

Demonstrating awareness and relevance regarding current affairs, news and trends

Providing a route for contact by their audience

Providing a platform to reach a global audience

Sharing their vision and promoting current campaigns

And much, much more…
Social media can be an extremely useful and relevant tool for your marketing and fundraising, however, with so many different social streams around it can very easily eat away at your valuable time too!
There are several great tools available to assist with planning and scheduling of your social media posts (check out our blog about tools for social media scheduling), but before concentrating on what you're going to post, it's useful to consider your own strategy for effective use of social media.
There are many different aspects to consider when creating your social media strategy but it's a good idea to start by considering your answers to a few key questions:
When does my data tell me to post? - What times and days does your content currently attract the most interest
When is it going to be most relevant for me to post? - What times are most members of your audience online and when are you physically going to be able to respond to any interactions on your posts
How often will I post? – Can you see any trends in interactions with your posts. Do you get more interaction when you post more frequently, or does this have the reverse effect
What content will I post? – It's useful to create a bank of ideas that you can build on and draw from on a regular basis. Plan a mixture of scheduled and natural posts to allow space for ad hoc (time related) content
What sort of content do I want to share with people? – Do you want to share a variety of different types of content, or will you concentrate on a specific type of content on certain channels
What engagement am I looking for and how will I measure it? – Do  you want to encourage conversation, grow followers, gain likes etc?
What is the purpose of our presence on social media (what are we trying to achieve)? – Being clear about why you are on social media is a helpful place to start when considering the content you are going to create and deciding what success will look like
In considering your answers to these questions it's possible to establish your main aims, objectives and goals for social media use, as well as ensuring you're aware of the time and skills you have available for this.  In this way you'll be well placed to create an effective and appropriate strategy that will meet the specific needs of your organisation.
With your strategy in place you can then start putting it into practice!  There are lots of tools available to help with your social media, but we're also here too.  You may like to check out our blogs about social media scheduling tools and tips for being present on social media; or give us a call today to learn more about how we can help to ensure your voice is heard on social channels.
Acknowledgements
Photo by JESHOOTS.COM on Unsplash
Photo by Emily Morter on Unsplash
Contact Us