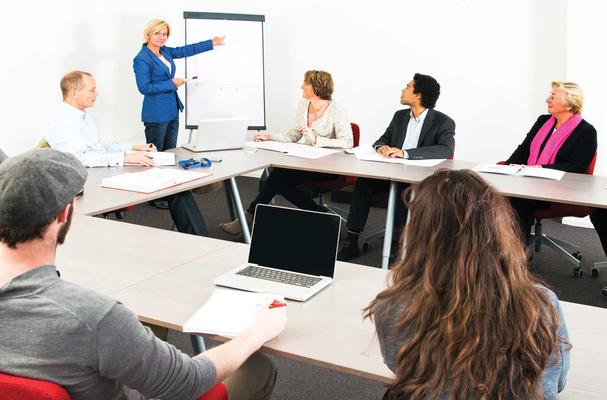 Corporate Fundraising Masterclass - Are you benefiting from the fastest growing area of fundraising?
By

Claire Fuller

|FundraisingNewsEvents |07 March 2018
Is Corporate Fundraising working for you?
Book your place today and join us and our partners from TFA (who are experts in fundraising training, strategy and recruitment within the charitable sector) for our Corporate Fundraising Masterclass on 17th April 2018.  Find out more about how to generate new income through Corporate Fundraising.
If you are a fundraiser in a small to medium sized organisation working on a local, regional or national scale, then this masterclass is for you.
The Masterclass:
This masterclass will equip you with the knowledge, practical tools and skills you need to benefit from the fastest growing area of fundraising.
You will learn from Trainers who have more than 25 years of charity fundraising experience.  They bring real experience, not just theoretical ideas and offer genuine, individual support and advice for your team.  
A small group setting gives you the opportunity to discuss the specifics of your organisation.
9 Key Reasons to Attend this Masterclass:
By the end of the day you will be able to implement or enhance Corporate Fundraising in your organisation. 
In order to achieve this you will have gained:
Insight into the corporate fundraising market and why companies support good causes
An understanding of strategic partnerships, what social responsibility is, and what companies are looking for in charity partners
Understanding of different forms of corporate support
Skills to develop a corporate fundraising strategy and create a pipeline of companies to target
Knowledge to make approaches, network and cultivate partnerships to win new business
Tips on how to develop a winning pitch
An understanding of the principles of client relationship management
The ability to identify the key skills needed to build successful corporate fundraising
Knowledge of the legal and tax issues that are relevant to corporate fundraising
BOOK NOW and receive a discount! (on bookings placed by 19th March)
Where and when does the Masterclass take place?
Location: Yeomans Head Office - Suite 1, Branbridges Industrial Estate, East Peckham, TN12 5HF
Date: Tuesday 17th April 2018
Time: 10:00-15:00
How much does the Masterclass cost?
Prices include all course materials, lunch and refreshments throughout the day
Early Bird Rates are available now!
Just £210 per person for charities < £100k annual income (if booked by 26/03/18, usual price  = £240 per person)
Just £260 per person for charities > £100k annual income (if booked by 26/03/18, usual price  = £290 per person)
Learn more about our Trainers:
Arun Sharma – Arun's experience stretches across both commercial and not-for-profit sectors.  He has delivered multi-million pound strategic partnerships with companies such as M&S, Tesco, Santander and EDF. In 2015 he set up The Fundraising Agency (TFA), to provide consultancy support to a broad range of charities and philanthropic organisations.
Rebecca Milburn - Rebecca has specialised in the not-for-profit sector with over 10 years' experience working within fundraising. She has previously led a team of 30 fundraisers gaining in excess of £30m from a variety of national and global corporates.  Whether she is volunteering, motivating a team, training fundraisers or developing and delivering strategy, Rebecca's knowledge and expertise will always help charities ensure they achieve their goals.
What do attendees of previous Corporate Fundraising Masterclasses say?
"Our focus is largely on finding the best way to harness support from a local businesses. TFA Limited training provided us with a simple way to identify who were the best corporate prospects and the best ways to engage them. In addition it gave us a structured approach on how to launch a new fundraising product targeted specifically to local companies." Felicity Rook, St Elizabeth Hospice

"TFA Limited training provided us with support around our corporate fundraising strategy and event sponsorship. Training with a consultant who has actually worked in corporate fundraising positions previously is hugely beneficial when it comes to identifying growth opportunities and overcoming the barriers. The content provided has allowed us to develop our offer considerably going forward."Ghalib Ullah, Parkinson's UK
Where can I book my place?
Spaces for this masterclass are strictly limited and you must book your place in advance. To book your place today please click here, or, contact us on 01892 839280 or by email if you have any questions prior to making your booking. 
Contact Us