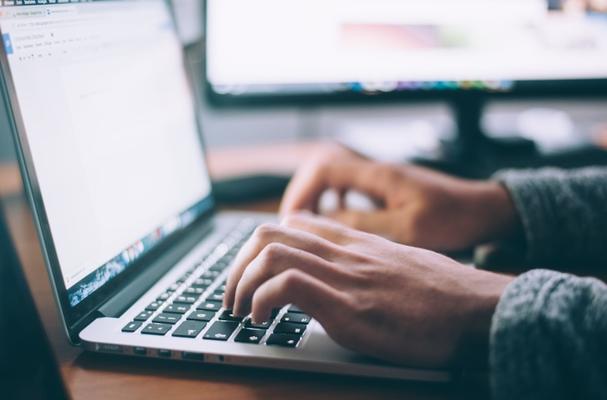 Placing Yeomans Services in the Spotlight - DIGITAL
By

Claire Fuller

|DigitalCreativeFundraisingMarketing |23 July 2019
Casting my mind back to childhood (the 1980s seem a long time ago) the word "digital" conjures up images of the classic Casio watch or scientific calculator screen.  I even recall a confusing string of 0s and 1s illustrating computer communication, but that's about as far as my thinking back then went.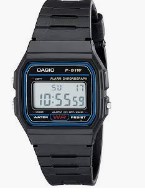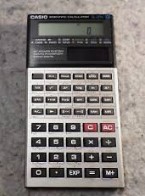 As we all know, Technology has progressed immensely in recent years and at Yeomans we're no exception.  We've been continuously developing and improving our services since 2004 as we listen to the changing needs of our clients and the marketplace around us.
Mention "digital" today and (in addition to above) I instantly think of the wide range of digital services we offer.  In this blog we'll introduce our various digital services and briefly explain why we believe they're important today. But, in the world of changing technology there's also a caveat to this – we're constantly listening and learning behind the scenes, so our digital offering is likely to develop as your needs develop too!
Websites
You might find it surprising to hear that:
There's clearly potential for a good website to make a great impact. 
Having an online presence offers organisations the ability to engage and build relationships with their audience, to gain credibility, to raise awareness and to generate income (amongst other things). 
Of course it's possible to build your own website depending upon the platform you choose and your level of knowledge and expertise, however we'd like to help take the pressure off you! Our skilled team have been developing sites for years, and, working in consultation with you (to get to know the features and benefits your site requires) we can design, build, maintain and even host your site too, enabling you to focus on other areas.
There are many different platforms that effective websites can be built on and we take care to ensure that the most appropriate platform is used for you. 
It can be difficult to know where to start when considering how to develop a new website, or what content to include on it, so we've previously shared the following blogs which we hope you'll find helpful, or please contact us if you'd like to chat though your specific requirements for a new or refreshed online presence!
Emails
Despite the enforcement of GDPR I still regularly receive several different email newsletters.  Whilst I might have unsubscribed from those I'm no longer interested in (or don't think I subscribed to in the first place), there's no doubt that when I receive newsletters from organisations I have a relationship with, or genuinely want to hear from, they can be really effective at gaining my attention and encouraging me to take action.
We often hear about the merits of social media in allowing messages to reach broad, new audiences, but there's no denying the power of an email in gaining the attention of an already engaged audience.
There are many interesting factors to consider in order to give your emails the best chance of success, such as:
How to segment your audience

How often to send your messages

What to say in the subject line

What to say within the message itself

Who should send your messages (the name of the sender)

When to send your messages
We've been writing, designing and sending email newsletters (and other personalised emailable items) for our clients for a number of years – how can we help you to develop and deliver your email strategy?
Social Media
As statistics from TechJury show, there are 3.196 billion people actively using social networks (March 2019) and they're using social media for an average of 2 hours and 22 minutes per day! So it's no surprise that there are some great opportunities for organisations to use social media to reach and engage their audiences.
The introduction of new algorithms and the changing emphasis of giants like Facebook means there are always new challenges for organisations when it comes to reaching their audiences on social media, but our digital experts are here to help and advise on the best approaches for you.
Whether it's designing the concept and creating the messaging for an organic campaign aimed at engaging your existing audience; creating new groups with specific interests; or developing and delivering a targeted ad campaign we have access to specialists who are here to help.
And don't forget, use of video is also on the increase – it's these moving images on the screen that tend to stop our thumb from continuing to scroll, so check out our earlier blog too: 
Online Print Shop
Yeomans have been providing print since the very beginning (read more in our recent blog about print) and as time's progressed we've also recognised the need to combine our print and digital services.
Did you know we're now able to provide online, bespoke print shops for organisations which operate as a hub with satellite premises or partners where it's important that branding of printed items is consistent across all areas?
Please contact us for an explanation and demonstration of how our online print store facility could help to ensure that your vital messages remain consistent across your organisation, giving you the confidence to allow others to print their own marketing and fundraising materials and enabling you to concentrate your efforts on making even more of a difference.
SEO
With the growth of internet use and the number of websites now online (there are currently well over 1.5 billion!), it's important that your relevant, up-to-date website is seen by the right people!
Whilst that means telling your current contacts directly about your website (pointing them to relevant pages in emails and mailings etc), it's also necessary to get your content in front of people who are likely to be interested in it, but might not have heard about you before!
Our digital experts can advise on Search Engine Optimisation (SEO) and paid advertising to help get your website in front of the right audience.
Find out more by contacting us today, or check out our previous blog for some initial information on SEO
It's an exciting time to be working on digital channels. There's no doubt that having an online presence can enable geographical barriers to be crossed and the combined use of emails, websites and social media (to name just a few areas) can ensure multiple touchpoints with your organisation and opportunity for messages to be reinforced and developed.
We'd love to discuss ways that we can work with you to develop and deliver your digital presence.
References / Acknowledgements
Contact Us