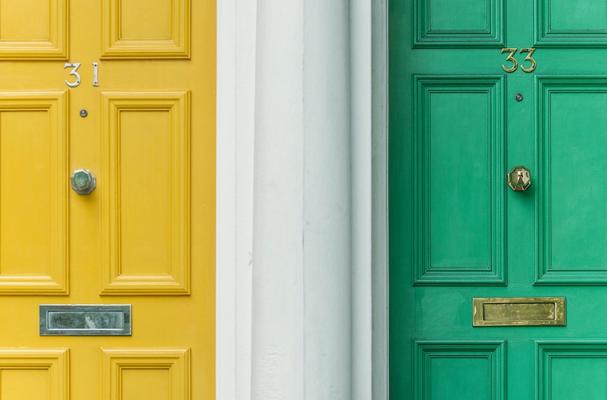 Finding the right postal provider for your campaigns
By

aqs

|Mailing |15 March 2019
Confused about postage?  Worried you are paying too much?  Not sure you know your DSA from your OCR?
Postage is confusing, there are a myriad of options with confusing sounding names like "Business Mail Low Sort Economy Mailmark" and "Advertising Mail High Sort Economy" which can make deciding how to mail your marketing campaign or appeal hard work.
The great thing is the team at Yeomans can help you, but this Blog may also help to cut through some of the fog!
Generally, there are 3 supplier options:
The Royal Mail

DownStream Access Suppliers

Hand Delivery Companies
Royal Mail
Everyone's heard of the Royal Mail, as a Royal Mail trainer in the late 90s training new postman to…, well… deliver letters, part of the training schpiel was that Royal Mail was "as recognisable a brand as Coca Cola".  I'm not sure how true that is, but I'm guessing there can't be many adults in the UK that wouldn't recognise the Royal Mail cruciform.
Established in 1516, currently employing almost 160,000 staff, delivering 14 billion letters every year (nearly 45million per day) to some 30 million addresses in the UK. 
DownStream Access (DSA) Suppliers
There are only a handful of suppliers in the UK, these were introduced in 2003 as a viable alternative to the Royal Mail, ending its 350 year monopoly.
Their name is derived from the fact that they collect the mail from the customer (Mailing House) and inject it into the Royal Mail system – down stream.  In reality this is at the delivery office stage, so that the letters and packages are delivered by the regular postie.  This portion of the stream is called "the final mile". 
Accessing the stream this far down provides cost savings to the DSA suppliers and these are passed onto the customer.  Inevitably this makes DSA suppliers cheaper than the Royal Mail, but although they are very reliable, they don't have the brand trust that the Royal Mail's history has provided them.
It's estimated that by 2014 the DSA companies already had 50% of the upstream sorting/transportation business.
Hand Delivery Companies
For mailings isolated to inner cities and densely populated urban areas there are companies who will hand deliver your letters at reduced rates.  Because of the close proximity of one address to another this is financially viable.  A number of the DSA companies are also joining this group of suppliers.  Unfortunately the vast majority of charity and business mailers won't have sufficient concentrations of mail to these areas for it to make a real difference.
So that's sorted the "Who". What about the "How" and "What"?
Before 2006 the only real factor was weight when it came to mailings – but now size also matters!
At a basic level, mail items are broken down to Letters, Large Letters & Packets (parcels fall under a different category completely!)
Postal discounts are generally available for mailings of 4,000 Letters or 1,000 Large Letters or Packets for Royal Mail.  Part of the condition of the licence awarded to DSA suppliers means that they can only discount mailings of 4,000 items or more across all 3 sizes.
Letters must weigh less than 100gms, be less than 5mm thick and be 165 x 240mm or smaller

Large Letters must weigh less than 750gms, be less than 25mm thick and be 250 x 353mm or smaller

Packets can go up to 20kg in weight and must be less than 460 x 460 x 610mm
Depending on the contents and design of your mailing pack, there may be further discounts available.  Our experienced team of Account Managers will review your pack design and its contents with you and help you to achieve the best postal discounts possible.
We can fairly accurately estimate your UK postage costs for any mailing – but on receipt of your data we can sort it into the sequences required for either Royal Mail or our DSA supplier (Secured Mail) and provide you with an accurate cost.
If you annually spend more than £5,500 on your UK postage we can provide what is termed a "Tri-Party agreement", effectively managing your postal mailings with the Royal Mail and the DSA supplier, which will result in reduced amounts of VAT being due on your mailings.  For many of our Charity and Not-For-Profit clients this has significantly reduced their outlay on postage, enabling their valuable resources to go even further.
If you'd like to talk about your mailings or discuss your postage options with our team of account managers please get in touch today.
Acknowledgements:
Photo by Christian Stahl on Unsplash
Contact Us