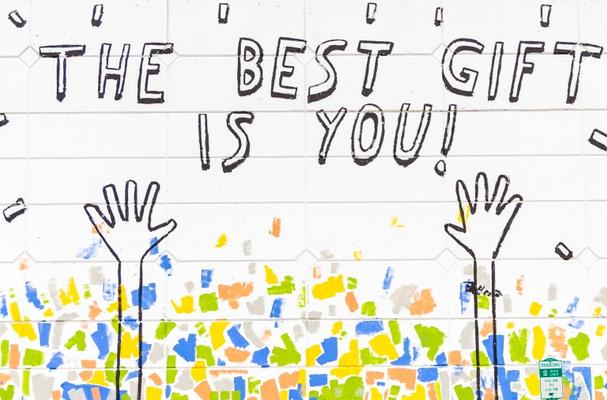 How do you prepare for success in donor acquisition?
By

Claire Fuller

|FundraisingMarketingCreativeNews |26 March 2019
There's no doubt from the rows and rows of colourful eggs appearing in the shops for weeks now, and the complaints of friends who "need" to eat a bar of chocolate when they've given it up for 40 days, that we're well and truly in the midst of Lent right now.
Lent is an important time of preparation for Christians as well as a time of intense frustration for chocolate lovers, it has led me to think though - how important is preparation really?!
In the words of Benjamin Franklin: "By failing to prepare, you are preparing to fail" and so it's no surprise that people are so busy today as preparation is such an intrinsic part of everyday life; from setting the alarm clock each morning, to arranging your meals and, of course, preparation is key to every aspect of organisational success.
Ever since the enforcement of GDPR we've been hearing stories and reading research reports (like that of nfpSynergy) of charities seeing their supporter databases shrink due to GDPR compliance. 
So, having sadly "forgotten" and said goodbye to those historic supporters you can no longer contact, how are you preparing to acquire new supporters?
Acquisition is as important as ever for charities seeking to grow their life-changing work. But don't just plan to acquire new supporters – plan to keep them too!
10 tips to help you prepare for success:
Know your current donors even better

– You are in relationship with them, you should know their likes and dislikes, how old they are, where they are, when and why they donate. Do you know what really makes your donors tick? Knowing this will help you find other donors just like them and help you develop an engaging donor journey to keep them for the long term.

Create a donor journey based on what your supporters want, not what you think they want

– Ensure that you respond to your supporters in the most appropriate ways for them.  Your personal approach and understanding will make your supporters feel valued and respected. Your supporters are your most powerful advocates – give them something to shout about.

Be strategic and set yourself acquisition goals

– Rather than simply saying you need to acquire more donors (that's what every charity wants), it's helpful to set a series of SMART (Specific, Measurable, Attainable/Achievable, Relevant, Time-based) goals to work towards.  These will break your acquisition activities into more manageable pieces, help in planning activities, prioritising, motivating your team, tracking progress, monitoring developments, measuring levels of success and planning where modifications of your acquisition strategy might be needed.   

Research, research and research some more

– We live in a busy world, bombarded daily with many different things vying for our attention and this is no different for your potential supporters. Keeping up to date with current affairs, news trends, lifestyle and culture means you can tailor your communications to be as relevant as possible to your target audience.  If your potential supporters feel that you understand them, their concerns and motivations, they are more likely to enter into a relationship with you.  Research will tell you what to say, when to say it and who to say it to.

Be donor-centric

– It's all about them and the difference they can make. Remember you are helping them make the difference, not them helping you make the difference.

Is your approach about the people or the pennies?

Become a great storyteller

– Experience shows that people engage more with stories than hard facts.  So learn to tell stories that inspire, engage and encourage.  Many people choose to work for charities because they are passionate about the cause, so ensure that your communications with supporters share this passion and enthusiasm – you might be surprised how contagious it is!

Invest in your brand

– According to Charity Commission statistics there are more than 165,000 charities in the UK (as of Sept 2018), so there are lots of worthy causes out there looking for support.  People will support organisations that they trust so presenting your organisation and mission consistently and with integrity in all communications will go a long way to build and maintain that reputation.

Communicate clearly

– Make all that you say easy to understand and easy to respond to.  Making communications too complex will simply place obstacles in the way of supporters responding, so consider areas like:

Is your ask/call-to-action clear

Do your donation pages work

Are your response devices simple and straightforward (and GDPR compliant)    

Don't mistake cost for value

– Acquiring new donors is costly, acquiring the right donors will be valuable, keeping donors for the long term is priceless – If ever there was a case for quality over quantity it's in acquisition. A large inactive database doesn't fulfil your organisational goals – don't plan for failure, invest for success!

Be present

– After you've sent out your emails, turned on your facebook ads, posted your DM campaign or attended your event it's vital that you're present and ready to respond as the enquiries come flooding in.  Happy, fulfilled donors will give again and encourage others to do the same. Say "Thank You" and say it quickly.
Many more tips could be added to this list, but above all things, remember that your potential supporters are real people with real feelings and genuine motivations. Putting the people before the pennies could really transform your ROI.
Need some help with developing your own fundraising strategy and future campaigns? Contact us today, we'd love to help you!
Acknowledgements:
Contact Us