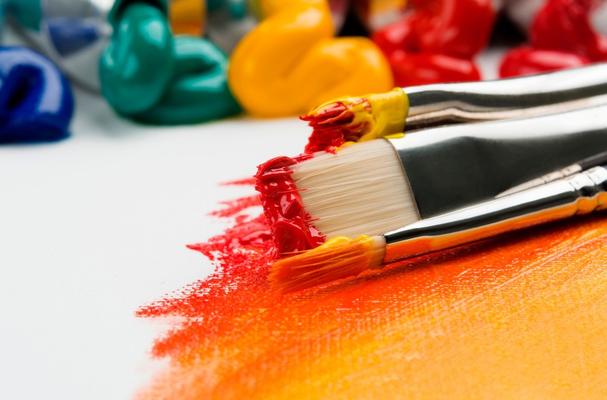 Making a great impact with effective design
By

Claire Fuller

|CreativeFundraisingMarketingDigital |29 January 2019
Have you ever visited a gallery and found that your eye is drawn to one particular painting over all the others?  What makes that painting stand out to you?
There are many reasons why a painting might particularly catch your attention, a few thoughts that spring to my mind are:
Use of colour – Perhaps the use of colour in this particular painting is different to all the others so it stands out against them; or it's painted in a range of your favourite colours
Lighting – If the painting is catching the light, it might appear "brighter" than all the rest
Choice of subject and composition – If it's something I'm particularly interested in I'll often spend more time looking at something.  Or, the painting might be telling a story and it cleverly draws you in to find out more…
Skill of the artist – People are often drawn to paintings because they appreciate the complexity and skill in creating them
Size of the painting – When I walked into the Sistine Chapel I couldn't help but marvel at what I saw, the sheer scale and complexity of the work took my breath away, it was just too big to miss!  However, a small painting can also draw you in and make a big impression – Just think about the Mona Lisa, at just 77cm by 53cm, her "is she, or isn't she" smile that seems to shift has been fascinating people for centuries!
Whilst these factors apply to artwork in a gallery, they're also important when it comes to designing marketing materials, creating brochures and adverts, producing fundraising campaigns and reaching your vital supporters with information about how they are transforming lives.
It's clear that design isn't just about making something look 'nice', it can also be used to spread messages and encourage engagement, so it's vital that you create designs which catch the eye (and imagination) of your intended audience.  The ultimate purpose of design is to communicate your message visually and to engage those looking at it – great design causes people to pause, take note and even take action!
What do different aspects of design mean to your audience:
The following elements of design can make an important impact on how an item is received by its audience:
Contrast:
Having a low contrast throughout your design can create an understated tone

Having a high contrast over your design creates a loud and bold tone.  This is often used in billboards as it has the ability to quickly draw attention
Colour:
Bright colours are used to attract people to look at your design

Low saturation (pastel colours) create a soft and calming mood, this is useful when creating an emotional campaign
Images:
The choice of image used can have a huge impact on your audience (just think about what stands out in a gallery for you).  A picture is said to be able to paint a thousand words, so what stories do your images portray to their audience?

Some types of image are more likely to cause stronger emotional responses than others, for example:

Human beings naturally give more of their attention to looking at human faces - this is hugely important for communication and building social relationships.  Expressions and body language can also aid in storytelling.

Images that inspire and motivate people can have a powerful psychological impact

Images can evoke feelings of nostalgia
Scale:
Large content is used to convey a loud and bold message

Small content has the ability to portray a soft and calm message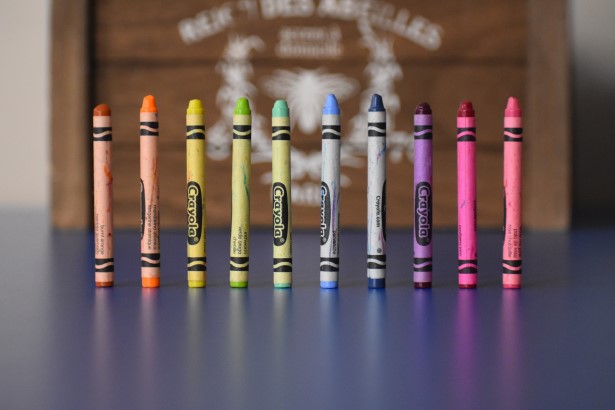 How can great design help your organisation to raise additional funds?
It can help to build trust with your audience:
Professional design can help you make a great first impression

A leaflet, brochure or campaign that includes well-structured text, any legally required components (contact information etc), sensitive and relevant choice of images and a clear reflection of your brand (with appropriate use of a strong, clear logo and brand language) will help to gain the trust of your audience

Similarly, if a website is designed to be simple for the user to navigate and find out the information they are looking for, this can also build trust as you have made the experience easier and shown your audience that you are thinking about them  

Building trust with your audience through effective design is a great step to developing a lasting relationship which could ultimately lead to growing new supporters
It can help you convey your messages even more effectively:
Using images, infographics, video and animation (and other creative ways) can help to highlight important information and draw your audience to matters that may have otherwise been lost in a page of text

People learn in different ways so the use of different design elements (images, text, colour etc) can help you to deliver complex information in an easy to understand manner

Clearly presented material can be more accessible to an audience, causing people to be more willing to read and engage with your organisation
Is design more than "just" design?
It's important that behind all elements of design there is a clear vision.  All design should tell, or help to tell, a story.
Design is a visual language that you're choosing to use to communicate with your audience.
Before designing anything, it is therefore important to know who your audience is, what you want to say to them and how you want them to react.  Knowing what you want your audience to do when they see your design work (leaflets, website etc.) is vital so you can plan to drive the desired action or emotion.
Effective design tells a story and creates a connection between your design (you) and your audience. In the case of designing for fundraising campaigns it is key in helping your readers/supporters feel a connection with your cause and to see the part that they can play in making a difference. 
I'm pretty sure you wouldn't produce a letter or appeal leaflet with bad language, grammar and spelling – great design is just as important! We would love to help you to make an even greater impact with your next project.  To chat with us about what great design means to you, please give us a call today on 01892 839280.
References/Acknowledgements:
Contact Us