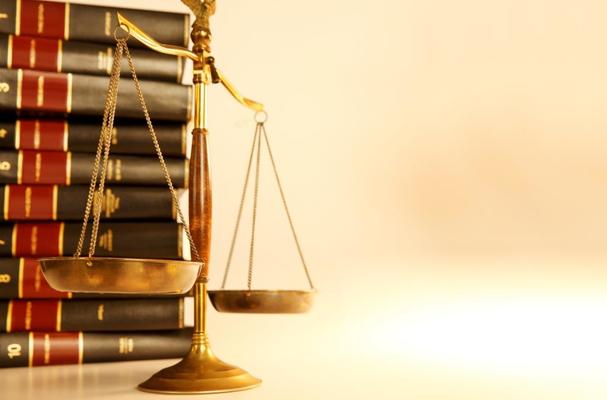 Making sense of 'The Charities Act 2016'
By

Claire Fuller

|FundraisingNews |20 December 2016
A little time has passed since new elements of The Charities Act came into force on November 1st 2016, allowing the dust to settle, but do you know how the changes affect your organisation?
Throughout 2016 there have been changes to fundraising regulations, the introduction of the new Fundraising Regulator and various research projects and guidance statements issued.  This amount of change has left some people wondering "what's a recommendation" and "what's a regulation"?  Let us help "dispel the myths" and clarify what the Charities Act 2016 might mean for you.
Why is The Charities Act 2016 important?
Many of The Charities Act's provisions help to address gaps in the Charity Commission's protective powers.
The new rules for charity fundraising came into effect on 1 November 2016.  They particularly concern charities needing to demonstrate their commitment to protecting donors and the public, (including vulnerable people) from poor fundraising practices.  A need which was made clear following media interest in the death of poppy seller, Olive Cooke.
The new law also ensures that fundraising standards must now form part of the agreements between charities and any commercial organisations or professional fundraisers they work with.
What do you need to know?
The new requirements of The Charities Act (in addition to previous requirements) are as follows.  You can read the full regulatory alert from The Charity Commission here:
If a charity uses a professional fundraiser or commercial organisation to raise funds, it is essential that the written agreement between these parties now includes:

Details of the arrangements that enable the charity to monitor and regulate the performance/practices of the professional fundraiser or commercial organisation acting on their behalf.  This is vital so that the charity can be sure that all fundraising practices comply with the regulations
Details of how the professional fundraiser or commercial organisation will protect the public (including vulnerable people) from  unreasonably intrusive or persistent fundraising approaches or from pressure to donate
Details of how the charity will monitor that any 3rd party fundraisers (or commercial organisations) they are working with will comply with these requirements

Registered charities (which by law, must have their accounts audited) must now include extra information about fundraising in their trustees' annual report, including:

Giving details of the approach that the charity has for their fundraising activity
Providing details of any voluntary fundraising schemes and any fundraising work that is being carried out in conjunction with professional fundraisers or commercial organisations
Providing evidence that fundraising practices conform to recognised standards
Explaining how the charity monitored the compliance of any fundraising activity that was carried out on their behalf
Detailing how many complaints the charity has received about the fundraising
Providing information about the steps the charity takes to protect the public (including vulnerable people) from unreasonably intrusive or persistent fundraising approaches, and undue pressure to donate
What do you need to do now?
Your charity may be affected by one, or both, of the above requirements, so it is important to:
Recognise which requirements apply to you
Be aware that the new requirements applied from 1st November 2016, but the Fundraising Regulator will take a flexible approach in its expectations until 31st March 2017
Check any existing fundraising agreements – although the Act doesn't specifically state whether it applies to agreements which existed before November, the fact that the legal changes are being made to protect people across the sector as a whole means that the Fundraising Regulator expects ALL existing agreements to be compliant, irrespective of when they were made. (The regulator will be flexible on this until 1st April 2017)
How can we help you?
If you're unsure what this change of regulations means for your fundraising practices, don't worry! Our fundraising consultants are always happy to listen and advise on any actions you should be taking to ensure compliance with fundraising requirements. 
For this and other support with designing, developing and delivering your next fundraising campaign please get in touch – let's chat!
References and acknowledgements:
http://www.fundraisingregulator.org.uk/information-registration-for-fundraisers/charities-act-2016/
https://www.gov.uk/government/news/charities-act-2016-new-fundraising-rules
https://www.theguardian.com/society/2016/jan/20/poppy-seller-who-killed-herself-got-up-to-3000-charity-mailings-a-year
https://www.fundraisingregulator.org.uk/information-registration-for-fundraisers/charities-act-faqs/
image courtesy of istock
Contact Us