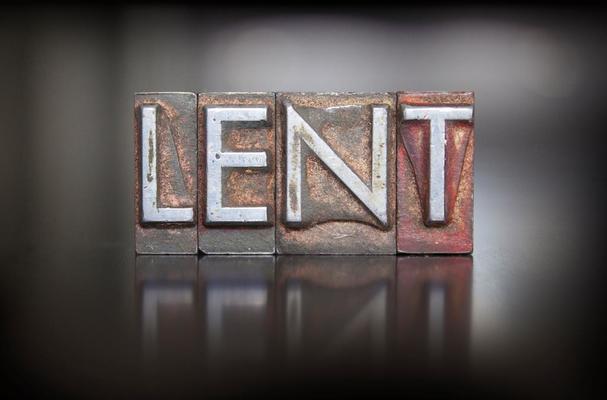 Practices your supporters won't mind you "giving up" this Lent
By

Claire Fuller

|FundraisingCreativeCopywritingMarketing |02 March 2017
With Shrove Tuesday earlier this week and Easter fast approaching, you may have decided to "give some things up" personally for Lent, but are there any practices which your organisation could also "fast" to benefit your supporters?
Could giving up any practices which currently frustrate or deter supporters from getting involved with your mission result in more engaged, enthusiastic and motivated supporters who truly feel that they are valued by your organisation?
12 practices to "give up" for your supporters this Lent (or perhaps, for good):
Assuming that they are experts about your organisation – Whilst some supporters will be knowledgeable about your organisation and values, it is important to "raise awareness before you can raise funds"
Delayed thanking –  Aim to thank your supporters as soon as they've donated to (or interacted with) your campaign, showing them how valued they are and what difference their contribution has made
Misspelling key words – Always take the time to ensure you get the details of your supporters correct when entered into your database or CRM system.  A supporter can quickly feel undervalued if their name or address is spelt incorrectly
Unpersonalised communications – Show your supporters that you value them as people (not just another line on the contact database) by always ensuring communications are personalised
Not enticing supporters with your "thank you" messages – People are asked to support many different causes, so it's vital to thank them when they choose to support your cause.  It can also be helpful to think of ways to add more value to these simple communications with your supporters, perhaps crafting offers and mechanics to encourage them to stay involved
Not following your supporter's instructions – If a supporter has given specific instructions on how they'd like to be contacted (or how often) ensure that you follow these instructions.  Don't contact them every month if they've advised they'd like to be contacted once a year!  If a supporter feels that their preferences are being disregarded it's likely that they won't remain a committed supporter for long
Not informing your supporters about the difference their support has achieved – Whilst supporters may care about your organisation's "work in general", they are likely to be significantly more motivated if they hear about the tangible difference that their contribution has made.  However, when telling stories of impact, be careful to remain truthful, without over-exaggeration or embellishment to get more attention – if supporters feel that the stories they're being told are untrue, this can break their trust
Not providing something of value to your supporters – Consider what you can do to help your supporters know how vital they are in helping your organisation achieve its aims.  Perhaps invite them to an event, or a training session that is exclusively available to supporters and shows them how much they are valued 
Excluding your contact details – To maintain transparency and accessibility, it's important to include accurate contact details on all communications so that your supporters can contact you with any queries and build trust knowing that there are people behind the organisation they are supporting
Making an "ask" with every communication – Supporters can quickly tire or become disillusioned if they feel that every communication they receive from you is a thinly veiled ask for more money.  Whilst some supporters may be encouraged to donate more, others may feel that they are unable to provide the "required" level of support and therefore cease ongoing support
Being too formal – Being overly formal in your communications to supporters can lead to them feeling uncomfortable.  If your message sounds too contrived, potential supporters may even question whether it is genuine or not
Being vague with your communications – People are so busy today that it's important your messages are captivating enough to immediately grab attention, spark interest and encourage supporters/potential supporters to read on and get involved
What will you be giving up this lent to build relationships with your valued supporters?  To explore these suggestions further or to discuss ways to make your supporter communications as effective as possible please get in touch with us today. 
References/Acknowledgements
Guidestar Blog
Give Forward
Wikipedia
Images courtesy of istock
 
Contact Us