Shining the Spotlight on Yeomans services – Copywriting (Part 2)
By

Claire Fuller

|CopywritingCreativeMarketingFundraising |31 August 2016
To develop successful fundraising campaigns it's vital to recognise the importance of your copy. Not only must messages be appealing to your audience, make your organisation appear to be "human" and the content be accurate; copy should also be written appropriately for the medium you are using to communicate.
Did you know that our skilled team of copywriters can work with you to develop core messages and campaigns which accurately and effectively convey content to your target audience?
Choosing what style of writing to use in a campaign:
When writing copy for your campaign, it's important to know which style of writing you wish to use. Definitions of literary style show that there are 4 basic styles used in writing. These can be used with different effect/emphasis in fundraising campaigns as outlined below:
Expository or Argumentative Style – Simply presenting the facts about your organisation (or campaign) to your audience in a way which leaves out any personal opinion about the topic
Descriptive Style – Describing an event, character or place in detail. This can sometimes be poetic due to the nature of adjectives, adverbs and sensory details included
Persuasive Style – A style of writing in which a point of view is given and justified with the aim of persuading the reader to share this view
Narrative Style – This can be used to describe a "story" being told and usually includes elements like dialogues, disputes, actions and events in a sequence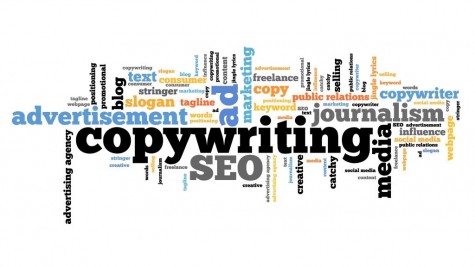 Knowing how much copy to include:
The copywriting challenge doesn't end with choosing your literary style.
Whilst your writing style may be linked to (or determined by) brand values and organisational tone of voice, the content of your message (length and format) is likely to vary according to the type of literature being produced. Put simply, copywriters often have to show versatility in their ability to write messages which are appropriate for a wide range of circumstances including:
Adverts – Creating short, snappy, headlines, taglines and slogans which people will remember, delivered in a concentrated format
"Long" copy for websites, letters and press releases – Well-structured and clearly delivered content which can be easily read and understood whilst maintaining the correct style and tone-of-voice throughout

Brochures

– Persuasive as well as informative writing. Remembering that brochures are fundamentally a sales tool
Fundraising applications – Creating well-written proposals which stand out against others who may be competing with you whilst also ensuring that all necessary application criteria are accurately complied with
Sharing News with Supporters – Writing in a journalistic style which is compelling to your audience, helps them to understand the need and demonstrates how important their role is in helping to make a difference

Social Media adverts

– Writing adverts which are interesting and personalised to your target audience and which stand out in a way that makes people stop scrolling down their news feed
For examples of our copywriting work, advice and assistance with your next copywriting project please contact us and talk to Phil.
References/Acknowledgements:
Literary Devices Website
Susan Greene Copywriter website
Images courtesy of Istock
Contact Us