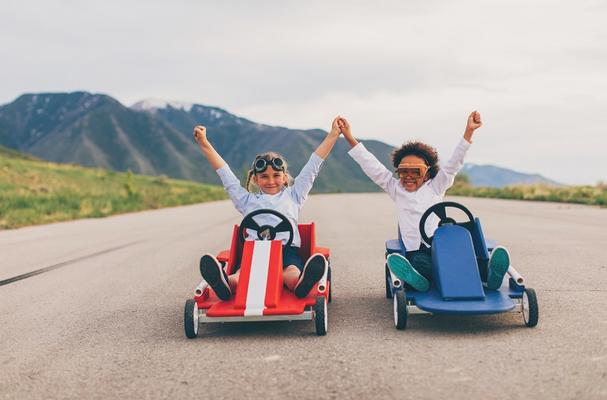 Volunteers and supporters at the heart of charities
By

Claire Fuller

|FundraisingMarketingCreative |10 December 2018
Did you know that the majority of the work we do is with charities?
We are passionate about helping charities bring about life-changing work, but our involvement with charities goes way beyond our business.  We're proud to support charities on a regular basis, both as a team and individually.  Many members of the team regularly volunteer for charities or take part in sponsored challenges etc.
It is vital that volunteers and supporters of charities are recognised for the pivotal part they play in bringing about the success of the charity.  These individuals have a great ability to encourage others to get involved, often because of their personal reasons for engaging with a charity in the first place.  It is this personal connection with a cause which often means that individuals serve with greater passion, joy and enthusiasm, creating an "infectious" impact which encourages others to get involved too.   
Why it's important to say thank you
In order to sustain and develop ongoing relationships with your supporters it can be hugely beneficial to take the simple step of saying thank you to them for their support.  I know it sounds simple but you'd be surprised how often it is forgotten.
A well-timed and genuine thank you provides more than a confirmation of the receipt of a gift but is a great way of showing volunteers and supporters that you recognise and value their partnership. It presents an opportunity to show appreciation, and to celebrate your shared success with them, showing them directly the impact of their support.
Saying thank you will help you understand your supporters better
A simple conversation can easily lead to a greater understanding about the motivations of your supporters which may, in turn, be reflected in your future communications with them.  Demonstrating that you listen and respect their wishes can also be hugely beneficial in helping you develop ongoing, mutually beneficial relationships with your supporters.
How will you be thanking your volunteers and supporters today?
However you choose to say thank you – make sure you do, your beneficiaries depend on it!
References/Acknowledgements:
Contact Us