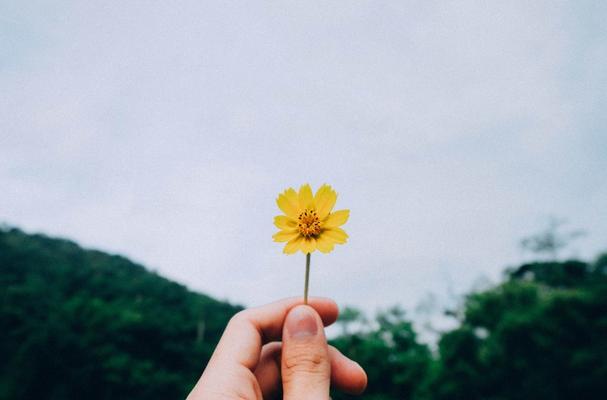 What donors really want from your organisation
By

Claire Fuller

|FundraisingMarketing |08 April 2019
In our recent blog (How do you prepare for success in donor acquisitions) we shared our top 10 tips for preparing to acquire new donors. 
But of course, acquiring donors is only part of the story.
The real joy comes in taking them on a journey where their (and your) needs are met and a deep, lasting relationship is developed between the two of you. Let's face it, not only is it great to have happy donors who will wax lyrical about your cause to their friends and family, but it's also more cost effective to nurture your existing donors into long-term supporters than to have to acquire new ones. 
Growth in the number of charities in the UK (as shown in this table from the Charity Commission) also shows that organisations are competing for the attention of potential donors, so once you have acquired a donor it's vital to keep them happy and engaged!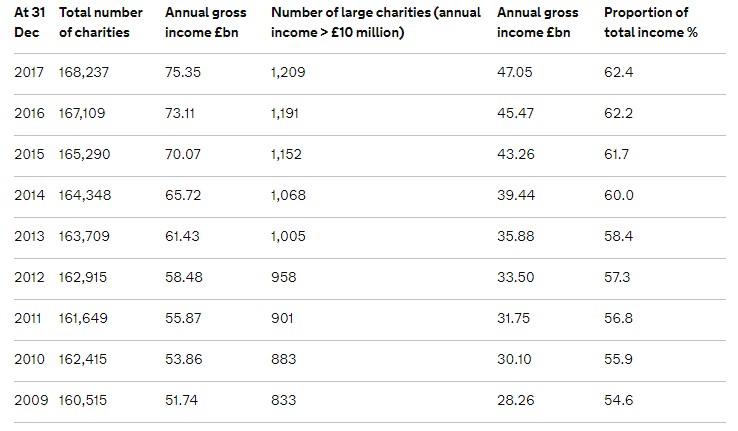 Unfortunately there's not a "one size fits all" approach to developing strong, long-term bonds with donors for the simple reason that people are individuals, with different needs and motivations for getting involved in the first place.  It doesn't stop there either, once we've become donors, we tend to have different ideas of the type of interaction we expect to have with the organisation. 
Oh for the elusive formula which guarantees success in developing lasting relationships with donors!  
Whilst there might not be a guaranteed formula for success, there are some simple steps you can take to ensure you're meeting the needs of your donors (and perhaps even surpassing them).
8 Must have ingredients for communicating effectively with your donors:
Have a clear message

– People often don't have time to sit down and read 'pages and pages' of information about your organisation, so make your messages (and your needs) clear and straightforward.  If you've done the hard work in simplifying your messaging, your donors won't have to!

Be honest with your donors

– Trust is a vital part of a healthy relationship so inform your donors where their donation will be going and how it will be used.  Some donors will be more concerned than others about the ultimate destination of their gift, but it's important that information is readily available when it's required

Make your donors feel needed –

Be donor centric in your messaging.  Communications with your donor should focus on them, not you.  They should feel valued, honoured and appreciated and know that their involvement is vital

Ask your donors for help ­-

Just telling your donors about your cause isn't enough.  Even in the case of long-term supporters, many people will only give if they are asked directly. Be bold and ask them for a donation!

Inform your donors of the outcomes

– It is vital to give your donors the opportunity to know what difference they are making.  Provide your donors with regular updates about how their donation has been used and what impact their support has.  (Of course, if they'd prefer not to receive these updates, it's important to respect their preferences too)

Engage your donors in conversation -

Providing opportunities for donors to give feedback and to engage them in conversation about your fundraising activities and communications can be extremely helpful.  Not only does this build trust and respect (your donor's opinion is sought and valued) but also has an impact on developing effective strategies for the future  

Remember that the relationship is about more than the money –

Don't just talk to your donor when you need them to give (more) money, think of them as people rather than £s so it's helpful to appeal to them in different ways – share stories of the impact they're making, offer them insights into the lives of your beneficiaries, provide opportunities for them to learn more about the organisation etc.

Always remember to say thank you –

Whatever the size or nature of their gift, if a donor has taken the time to get involved and support your cause it's important to thank them.  Not only does this show that you have received their gift but it also demonstrates your appreciation, and provides an opportunity to open the door for developing an ongoing relationship. 
Having a donor centric approach to communications is key.  Help your donors to feel wanted, informed and appreciated and this will increase their security about their relationship with your organisation – concentrate on the people rather than the £s and the financial donations are likely to follow.
References/Acknowledgements:
Photo by Kawin Harasai on Unsplash
Contact Us